If you enjoy visiting our exhibits inside the museum, you can find out more about them by taking a look at our display in the clock-tower.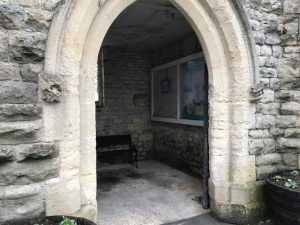 At the moment you can read about items which are 'Made in Mere'. All kinds of things have been made in Mere over the years and the presentation presents the story of these items. From the Hill Brush Factory to St Michael's Church, each item has a story to tell.
The clock-tower itself it an important historical monument. Dated 1868, it stands in the centre of a former market place. The clock-tower was given to the town by H.R.H the Prince of Wales. Inside, you can also find out more about other activities going on throughout the town.